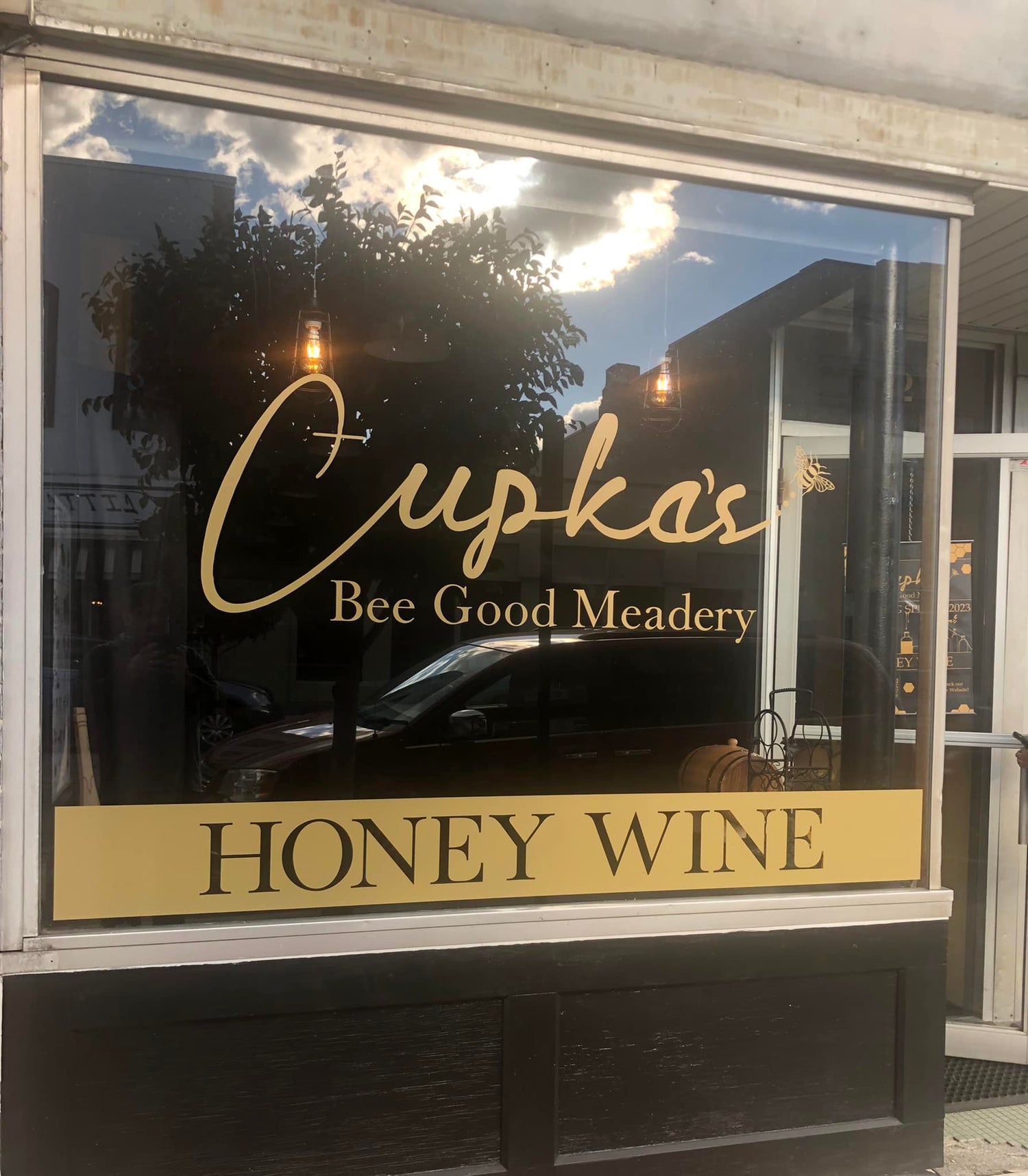 Cupka's Bee Good Meadery
Cupka's Bee Good Meadery is something special, a place of purpose and character. Here service, atmosphere, décor, drinks and appetizers all contribute to the creating of a welcoming space in which to relax, chat and enjoy. Here a portion of patron purchases are allocated for worthy causes as the honey from local beekeepers becomes a blessing to many.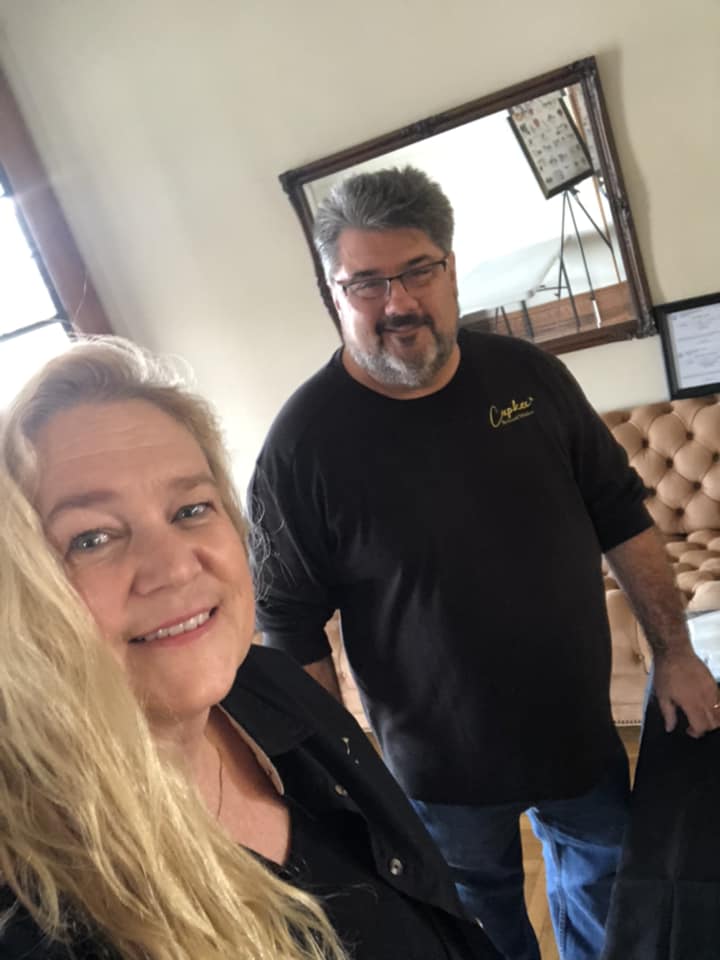 Meet Tom & Candy
Candy has lived in Auburn, Indiana her entire life. Tom moved from southern Indiana in 1995, where he had grown up on a Strawberry U-Pick Farm. Together they raised three children here and have been devoted to both their family and their community. Tom Cupka is a local pastor, with degrees in business and theology. Candy is an accountant and AVP with a successful career background in accounting and finance. In 2016, Tom and Candy made their first six gallons of wine and caught the artisan bug. They have never looked back. When they had the idea of opening this business there was nowhere else they wanted to be but Auburn, Indiana, home of the classics.
"Mead is the oldest form of wine in the world, dating back thousands of years; it too is a classic and the perfect complement to our area's other fine establishments. We look forward to creating a comfortable space for the good folks of our community, a cup of blessings all around".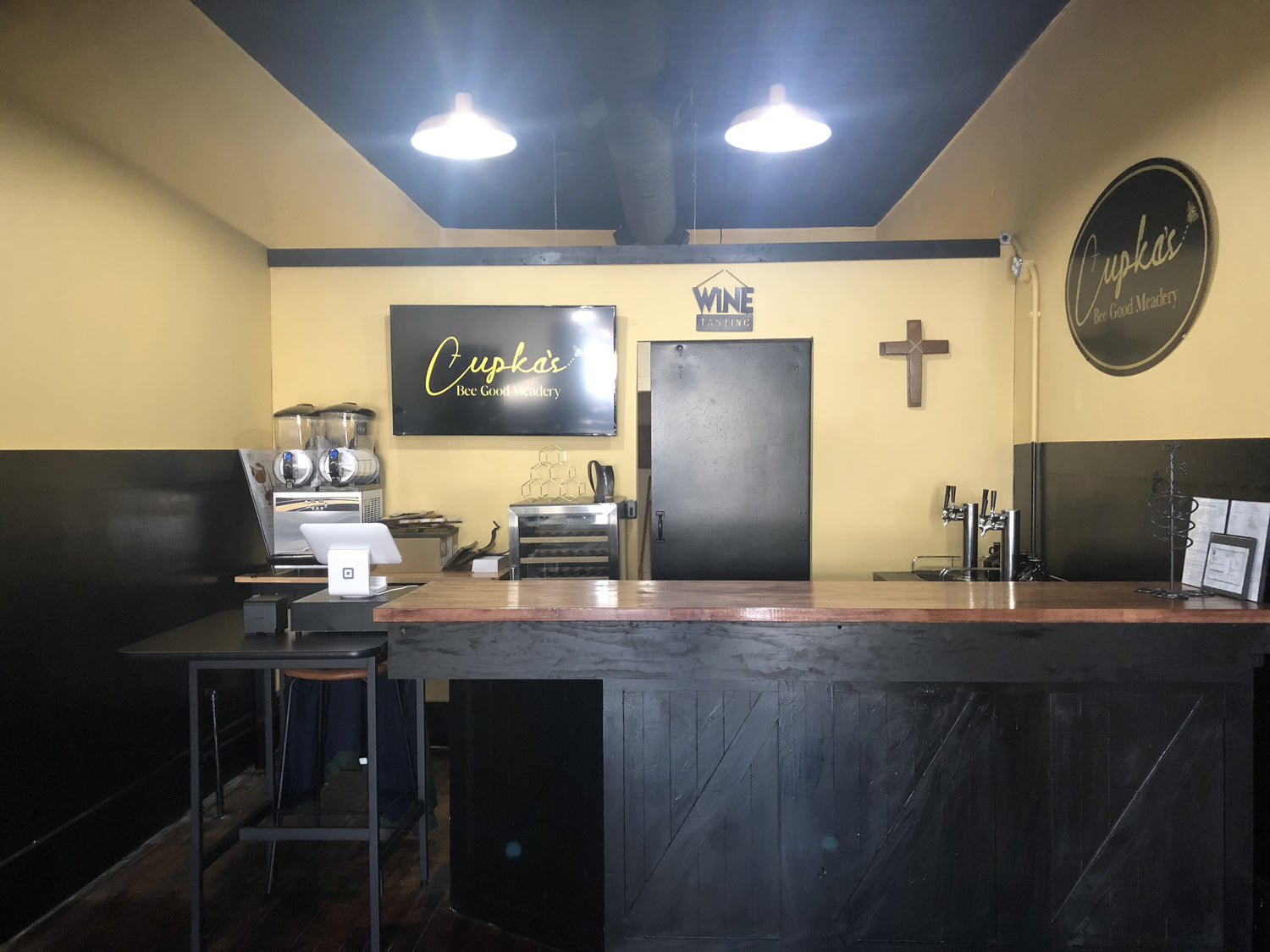 We offer carbonated craft meads on tap and bottled artisan still wines to try to meet the preference of every customer. In the tasting room you will find a relaxed atmosphere, delicious appetizers, and a friendly staff. One of the unique qualities of the establishment is how it contributes to worthy charitable organizations. Cupka's Bee Good Meadery, in keeping with its name, allows its patrons to suggest local nonprofits for the meadery to allocate funds to.